Questions for Sustainable Business and civic leadership contributed by Laury Hammel on December 5, 2009.
Overview: Mr. Hammel's interview focuses on his questions for the creation and growth of The Longfellow Clubs, Business Alliance for Local Living Economies (BALLE), and the Sustainable Business Network of Greater Boston. Mr. Hammel also provides questions for effective civic leadership.
* * * *
QFL: What questions were you asking yourself that led to your commitment to sustainable business?
Hammel: The question of sustainable development is one piece of my overall commitment to do what I can to save the planet, and that includes all of the living systems that we have on the Planet Earth. I consider the Planet Earth to be a working organism with different parts that all work together. Whenever you disrupt one part of the planet (whether it's by putting too much carbon in the atmosphere, releasing too much pollution in the water, eliminating species, or overpopulating the planet) problems are created. So, for me, there's this interlocking interconnected organism which is the planet we call Planet Earth. When it comes to sustainability, the question that I ask myself is, "What can I do to have the most impact on saving the planet, based on who I am, and where I am in the world?
We all have only 24 hours during the day and we each have things that we need to do in our lives to keep us happy, healthy, vibrant, and alive. However, when you have that particular time that you can spend doing something productive in the world whether it's your work, or volunteer activity, you can ask the question,"What is the most significant way in which I can do that, based on where I am in my life?"
For me, I found myself in the business world. Beginning in 1980, when we started our business, the question we asked was related to our mission, specifically,"What can we do as a business to create a world where everyone's basic needs are met and people experience love, happiness and satisfaction, and where the planet is a healthy planet and is going to be here for the next million years?"
So that's the question we asked ourselves when forming the business in 1980. Going back further, my commitment to the planet and to life happened when I was six or seven years old. I was in a Congregational church that my family was a member of and I saw a filmstrip of Albert Schweitzer helping out people in Africa. At that point, I remember making a decision that I would be asking the question, "What can I do to serve God and to serve people to make a difference in the world?". I remember that from when I was six or seven. That question has gone through my head at every stage in my life. I was part of the civil rights movement in the 50s, and the peace movement in the 60s. I've been involved in about 10 big major movements, and many sub-movements. The latest movements are, of course, the Local Living Economies movement and the Spirituality in Business movement. These are two different but related initiatives. When you're involved in participating in, or leading, movements you're asking questions such as "How can I have the biggest impact in order to make a change that's going to move our planet and our people in the right direction?"
QFL: What are the primary questions you ask yourself in the successful growth and operation of the Longfellow Club, specifically for balancing the clubs' economic, social and environmental values?
Hammel:
The first question we ask is, "Is what we are doing with the business going to make a positive impact for our planet and community?" And the second question we ask is, "Is doing this going to ultimately make us more profitable or less profitable?"
Sometimes we get a "Yes" to helping out the planet and "No" to being profitable and we do it. Sometimes we get a "Yes" to the question, "Are we helping the planet?" but if it puts our business in jeopardy, which means in the long term we are not going to produce the results we want to produce, then we do not proceed. In the course of the conversations, we try to find solutions that enable us to answer "Yes" to the question, "Will this decision be good for both profitability and the planet?". That's not always the case, but usually it is. We are usually pretty clear about finding ways to do it that makes sense.
QFL: What were the primary questions that you and the other founders were asking that led to the Business Alliance for Local Living Economies (BALLE)?
Hammel: I founded Business for Social Responsibility in 1991 and led it for its first two years. When that group was taken over by larger corporations, we started thinking about BALLE. We were asking "Is there a need for a national organization that organizes small local independent businesses to take actions that promote sustainability, justice, and strong local economies?" And the answer, of course, was "Yes, there is a need for an organization to do that". We then asked the question: "What will be the structure of it?". We came up with the concept that we really wanted BALLE to be an alliance of independent local organizations around the country that were able to direct their own future.
So then we asked the question, "How are we going to do this in a way that will be successful in the long run?". The primary questions that are being asked today are "How can we better serve the local networks that are doing the work around the U.S.?" BALLE does not have memberships except through local networks. The job of BALLE is to support the local networks. So our question was "How can we better create a strong local living economy?" and "When we do that, how can we best organize the businesses?" We came up with a very decentralized model. And the question that we are asking over and over again is "How can we better serve the local business networks that are members of BALLE?"
QFL: What were the primary questions that you were asking that led to the founding of the New England Businesses for Social Responsibility now called The Sustainable Business Network of Greater Boston?
Hammel: The Sustainable Business Network of Greater Boston (SBN) was founded in 1988. At the time it was called the New England Businesses for Social Responsibility (NEBSR). SBN is in our 22nd year and is the longest running local business network promoting sustainable business practices.
When we founded the network, we wanted to change the paradigm of how businesses did business. We felt that businesses were by and large doing things that weren't really environmentally responsible, socially responsible, or beneficial to the planet; and we wanted to change the way in which businesses measured success so that it wasn't just measured by how much money they were making but also what kind of impact they were having on the on the community, on the environment, and on the stakeholders. So we were asking the question, "How as businesses, can we have a positive impact on all the stakeholders which includes the community, the environment, the vendors, our customers, our staff and nonprofit partners? How can we do that?" So that's the question we were asking back in 1988, and in many ways it is still the same thing: "How can we, as a business, play a more positive role and have a more positive influence on our stakeholders?"
QFL: What are the questions that you, personally, ask for leading positive change? There are a lot of people who want to lead change, but have not been as effective. The projects you've taken on, including the Longfellow Club, BALLE, and SBN have been very successful. What questions do you ask yourself that makes you successful in effectively growing organizations and leading change?
Hammel: One question, when we actually decide to do something, is "What is the possibility and what is the potential for a particular program or project to be successful and have an impact?"
When you are successful at making something happen, whether it's to help save the planet or not, you need to be able to assess if you actually have a chance to succeed at it. The people who win in the business world, nonprofit world, or any positive venture on this planet, need to ask the question "Is it not just about execution, but is it an idea whose time has come? Am I in the right place at the right time?"
A good example is SBN Boston's first auction that was held in 2009. For eight years we had great success with our annual holiday party at NPR's news station, WBUR. It featured WBUR host, Robin Young interviewing various media personalities and authors. After much discussion we decided to add an auction of products from local businesses because we felt the timing was right. As it turned out it was a great success and SBN made $8,500. This money enabled SBN to expand the work we're doing to support businesses becoming more sustainable. It was successful because we had an idea that we knew was at the right time and right place. In evaluating whether to work on a project, I ask the questions, "Do we have a real possibility of pulling this off?" and "Is this going to be an initiative that is worth the effort?". After we decide to proceed we ask "Okay, now that we decide that it is worth the effort, what are the things that we've got to do to make sure that it happens?" and "So what is it going to require to get that done?"After we identify what needs to happen, we ask, "Who's going to do it?".
When we are trying to build a large movement, we ask the question "How can I encourage more people to take leadership?" The world is not going to be saved by a few leaders. The world is going to be saved by millions and millions of leaders all standing up and organizing people in their communities and their places of work. I am always asking the questions, "How can I support and develop leadership in the people who are involved in the things we do?" and "How can we help expand, develop, support, and promote leadership at all levels?"
We ask these questions for each initiative. For example, when the SBN Local Food Committee applied for a grant from the USDA we were asking the question, "How can we transform the whole local food system in New England?" This was a question that was not being asked by other people. A lot of people were asking "How can I get local food?", "How can I eat better?" , "How can I support local farmers?". However, they were not asking bigger questions such as "How do we transform the whole local food system?"
Then we asked 'What are the groups out there that are taking a leadership role?" and "How can we assess what is out there and then fill in the gaps?". We don't want to duplicate, replicate, reinvent any wheels, we want to go out there and create something new. The definition of an entrepreneur is someone who can find a need and fill it. We want to be very entrepreneurial so we ask ourselves, "How do we be entrepreneurial?", "How can we find a need?" and "How do we fill that need?" That's what we are trying to do. We don't want to fill needs that are not there, and we do not want to push anyone out of the way. If someone is getting something done, and it's working , we want to support them and align with them. For partnering with other people and groups, we ask: "How can we collaborate with people?" and "How can we work together with various sister organizations or people that are out there doing similar work that we are doing?"
We are always looking for partners. "Who can we partner with?", "Who can we collaborate with?", "Who can we work together with to create this movement, that requires millions of leaders representing every nation to work in their communities to build strong local and sustainable economies?"
Mr. Laury Hammel can be contacted at: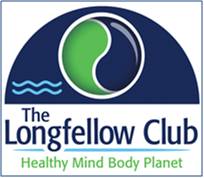 Laury Hammel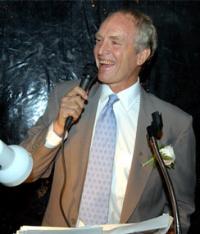 Bio

Laury Hammel founded the Longfellow Clubs in 1980, starting with one tennis club outside Boston. The Longfellow Clubs is now a group of health and sports clubs, holistic health centers, children's centers, and camps that serve 12,000 members and an additional 10,000 clients every year. The Longfellow Clubs are the 54th largest health club business in the US, and they have $16 million in revenues. Its programs include tennis classes for people with special needs, alcohol-free overnight prom parties, and discounted memberships for local town employees. Longfellow has become a recognized industry leader in innovative business practices, social responsibility, and community service.
While at the University of Utah in the sixties, Laury was active in the civil rights, peace, and environmental movements. Laury's story is that of an entrepreneur who built a business by creating innovative products that met real community needs. He rejected the prevailing way of doing business - making the single bottom line of profits paramount. Instead, he valued the relationships with all stakeholders and measured success by tracking multiple bottom lines.
The Longfellow mission: "To build a world where everyone's basic needs are met, and people experience love, happiness, and fulfillment. To create a model organization, through the development of successful health and recreation clubs, that works toward the attainment of our global vision." Laury and his staff regularly ask themselves questions such as, "Is our business doing all we can to make our world a better place?" and "What can we do to enhance the health and well-being of our community locally and globally?" Longfellow has received many awards, including the New England Socially Responsible Business Award in 1990.
In 1977, Laury founded the nation's longest running tennis program for children with special needs and the Handi-Racket Tennis Program is still going strong. Longfellow also developed a unique partnership with the Sportsmen's Tennis Club, an inner-city Boston club with a long and proud tradition of teaching children tennis and life skills. In the mid-90's Sportsmen's had fallen on hard times and was close to going out of business. In October of 1997, Longfellow signed a $1/year contract to manage the Sportsmen's Tennis Club. This partnership has become a genuine success story. When the partnership ended, five years later, Sportsmen's had grown the program from 43 children to over 500 children taking classes every week.
In 1988, Laury gathered like-minded business leaders and founded New England Businesses for Social Responsibility (NEBSR), and in 1991 he founded the national organization Business for Social Responsibility (BSR). This organization has since grown to be the major US leader in working with large corporations to improve the social and environmental responsibility of their business practices.
In 1997, Laury founded the International Symposium on Spirituality and Business which is the longest running program in North America that focuses on the relationship of spirituality and business. Hundreds of people have participated in this symposium, sharing ideas and listening to business leaders who have successfully integrated their values with the operation of their business.
In 2001, when it became apparent that local and independent businesses needed their own organization, Laury co-founded the Sustainable Business Network of Greater Boston (SBN) and the national organization called the Business Alliance for Local Living Economies (BALLE). Laury served as the co-chair for the first six years of BALLE's existence and in 2008 he was the chair of BALLE's International Conference held in Boston, MA. SBN has grown dramatically and is now not only leading several important programs such as the Sustainable Business Leader Program, but it is the home for several successful Local First networks in the Boston area.
Longfellow has been a community and national leader in the area of energy conservation and has raised the bar for businesses and in particular for health clubs. In 1989, working with NEBSR he created an environmental program designed for small businesses. In the 1990's Laury worked with BSR and the national group Climate Wise and expanded this program nationally. In 2008, SBN developed a partnership with the Commonwealth of Massachusetts and the City of Boston to support businesses in becoming more sustainable through SBN's Sustainable Business Leader Program (SBLP). This program has had a major impact on the participating businesses and their community, and now other communities are participating in the program.
The Longfellow Clubs philosophy is based on the ancient concept of balance, a dynamic condition of equilibrium, proportion, and harmony. Longfellow offers programs that consciously deal with the whole person and work to fully integrate mind, body, and spirit.
Laury has been playing competitive tennis for 52 years, was a top college player, and has been ranked number one in the 45's, 50's, 55's, and 60's for a total of seven times. In 2008 he was ranked #14 in the nation in the 60's and had a big win over the #2 player in the nation and won his first silver ball in the 60's Hardcourts with his college doubles partner Gene Malin. He has coached hundreds of nationally ranked juniors over 37 years and currrently coaches a junior who in 2009 was ranked #1 in New England in the Boys' 18's and 16's simultaneously.
Laury is the owner of The Longfellow Clubs which is New England's premier indoor/outdoor tennis clubs with 24 indoor courts. He is the founder of the Handi-Racket Program, the longest running program for athlete with special needs and is past president of the Youth Tennis Foundation. Laury is a member of the New England Tennis Hall of Fame, has won many USTA New England and USPTA New England awards including the New Weld Award in 2009, and his family won the USTA Tennis Family of the Year in 2000.
Homepage
http://www.longfellowclubs.com/