Questions for Leather Repair
On October 20, 2006 Mr. Quici contributed the following questions to QuestionsForLiving.
Questions defining quality & service:
How quickly is the customer in need of his/her footwear?

Is the shoe worthy of the repair?

Is this as good a job as I can give my customer, given what he has asked for? It is not a matter of money; it is more a matter of personal satisfaction.
Questions to determine the scope of the work:
Are the uppers made of leather or plastic?

Are the bottoms repairable?

Are the shoes lines with leather?

Are there any better solutions to a problem than indicated by the customer?
Please feel free to contact Mr. Quici:
600 Lancaster Ave.
Berwyn, PA 19312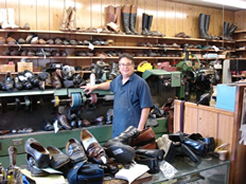 Joseph E. Quici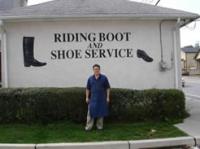 Bio

Joseph E. Quici is a third generation leather expert with forty-two years of experience. He learned the trade from his father, Edmond Quici, with whom he worked for twenty-one years. Mr. Quici specializes in all leather products including riding boots, shoes and luggage.