Questions For Global Love Day
Submitted by
John Goltz
on Sun, 10/09/2011 - 9:49pm
QuestionForLiving interview with John T. Goltz, October 5, 2011 regarding creating and celebrating Global Love Day.
QuestionsForLiving: Are there specific questions that you ask yourself that that drive/ fuel your interest in helping to create a more loving world? If so, what are some of these primary questions?
John Goltz: I've always had an inherent drive to assist others and make the world a better place to live. I've discovered that being the best "me" and living my life from a space of unconditional love and personal power is ultimately the best thing I can do for the world. The more joyful I am, the more I have a positive impact on the world around me. Creating a loving world for myself allows me to share that loving world with others. After all, the laws of manifestation dictate that physical creation comes from within as a result of our own thoughts and feelings. Hence, questions like "Does this bring me joy?" "Does this feel good?" "Is this bright?" help me make decisions. Naturally, these questions come from a place of self-responsibility and a deeper, self-understanding rather than personality or ego gratification.
QFL: What are the primary questions that The Love Foundation team asks itself for successfully creating, growing and celebrating Global Love Day?
Goltz: Initially, the TLF team asked the question "How can we inspire people to love unconditionally?" as our mission so clearly stated and "Can we create a universal vision that crosses borders and beliefs and unites us all?" Global Love Day came in answer to these questions and was the inspiration of Harold Becker. After the initial launch and in order to expand the Global Love Day experience, we asked "How can we get more people involved from all around the world?" This led to adding an additional component to the celebratory gatherings by adding the GLD Art, Essay and Poetry Invitational which is intended to encourage children of all ages to contemplate and engage GLD's theme of "Love Begins with Me".
QFL: What are the primary questions that you would suggest that participants in Global Love Day ask to help celebrate and bring meaning to Global Love Day?
Goltz:
"What does unconditional love mean to me?"
"How can I share my love with others?"
"How can I remove the restrictions and limitations in my own world in order to see and embrace others more clearly?"
"How can I participate?"
QFL: Independent of Global Love Day, what questions do you believe that people should/could ask themselves to make our world a happier and healthier place?
Goltz:
"Do I love myself unconditionally?"
"If not, what can I do or release in order to love myself more fully and unconditionally?"
"What do I need to do to forgive myself and others?"
"How can I release my limiting belief systems?"
"What makes me happy?"
"What brings me joy?"
"How can I serve?"
John Goltz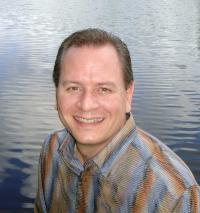 Bio

John T. Goltz is the Co-Founder and Vice President of the internationally recognized nonprofit, The Love Foundation along with Co-Founder of Internal Insights, a consulting firm, and White Fire Publishing. He blends his creative talent and keen insight with a wealth of natural wisdom and has been sharing his distinctive understanding and genuine love with audiences for over two decades. Frequently called upon to share his personal awareness and practical approach, he has assisted many people in their journey for a deeper understanding of themselves. John is also author of his own book of poetry, Angels, Love and Light. He has a B.A. in Biology from St. Olaf College - Northfield, MN, and diverse experience in outside sales, purchasing, talent management and graphic arts.
Homepage
http://www.thelovefoundation.com