Questions for Gratitude - Dr. Emmons contributed the following questions and thoughts to QuestionsForLiving on January 7, 2009.
QFL Interview Question: What are the primary questions that you routinely asked yourself that led to your interest in gratitude?
Emmons: How can people override the natural tendency toward negativity?--as reflected in the tendencies to complain, to take things for granted, to feel entitled and deserving of good things in life. All of which are prevailing, counteractive tendencies that make happiness elusive.
QFL: What were the primary questions that you asked yourself in researching the topic of gratitude?
Emmons: What is gratitude and why does it matter? How can people become more grateful, and if they do, what are the effects in their lives? Are these effects measureable and quantifiable?
QFL: What are the three to five primary questions that an individual can ask him/her self to increase their sense, or feelings, of gratitude?
Emmons:
1. What do I typically take for granted?
2. What would my life be like without this person/event/circumstance that I take for granted (the "George Bailey effect").
3. Consider what a small routine pleasure would be like if you have been deprived of it.
4. Think about something you really desired for a long time, then you received it. Why are you not grateful for it?
5. Identify non-grateful thoughts: for example, thinking you deserve better circumstances, that other people are better off; that life is boring, monotonous, tedious; that things have not turned out the way you wanted. What are these doing to my sense of happiness? Are they helping it or hindering it?
Dr. Robert A. Emmons can be contacted at:
Department of Psychology
University Of California
One Shield Avenue
David, California 95616
raemmons@ucdavis.edu
Robert A. Emmons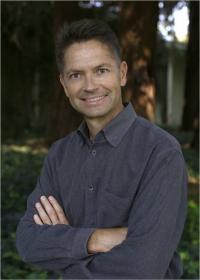 Bio

Robert A. Emmons, Ph.D. is Professor of Psychology at the University of California, Davis. He received his Ph.D. degree in Personality and Social Ecology from the University of Illinois at Urbana Champaign, and his Bachelor's degree in Psychology from the University of Southern Maine. He is the author of nearly 100 original publications in peer reviewed journals or chapters and has written or edited four books, including The Psychology of Ultimate Concerns (Guilford Press) The Psychology of Gratitude (Oxford University Press), and THANKS! How the New Science of Gratitude Can Make You Happier (Houghton-Mifflin). A leader in the positive psychology movement, Dr. Emmons is founding editor and editor-in-chief of The Journal of Positive Psychology. He is Past-President of the American Psychological Association's Division 36, The Psychology of Religion. His research focuses on personal goals and purpose, spirituality, the psychology of gratitude and thankfulness, and subjective well being. Dr. Emmons has received research funding from the National Institute of Mental Health, the John M. Templeton Foundation, and the National Institute for Disability Research and Rehabilitation. His research has been featured in dozens of popular media outlets including the New York Times, USA Today, U.S. News and World Report, Newsweek, Time, NPR, PBS, and Reader's Digest.