Questions for Creating & Maintaining MOJO
Questions contributed by Dr. Marshall Goldsmith on Dec. 5, 2009. The following interview is based on Dr. Goldsmith's new book MOJO
QFL: What are the primary questions you ask when developing MOJO?
Goldsmith: What is the unique quality that differentiates successful people in life from their peers?
This is probably the most common question I am asked in my work in leadership training. An individual's definition of success does not come from the outside, it must come from the inside, so when I define success my definition focuses on each individual's achievement and goals that are successful in his or her life. Mojo, in particular, focuses on achievement, happiness and meaning as we define these ourselves.
QFL: What questions do you ask yourself when working with a client to help him / her increase, or maintain, his or her Mojo?
Goldsmith:
1) What makes you happy?
2) Where do you find meaning?
3) What can you do to increase your experience of happiness in life?
4) What can you do to make your life more meaningful?
These four questions help individuals focus on what really matters in their lives; and these four questions can help individuals make better use of the limited time that we all have on Earth.
QFL: What are the best questions that an individual should ask him / herself to increase, or maintain, his or her MOJO?
Goldsmith: Mojo plays a vital role in our pursuit of happiness and meaning because it is about achieving two simple goals: loving what we do and showing it. My definition of Mojo spins off from the great value I attach to finding happiness and meaning in life. Mojo is that positive spirit toward what we are doing now that starts from the inside and radiates to the outside. Our Mojo is apparent when the positive feelings toward what we are doing come from inside us and are evident for others to see. In other words, there's no gap between the positive way we perceive ourselves what we are doing and how we are perceived by others.
Four vital ingredients need to be combined in order for you to have great Mojo.
The first is your identity. Who do you think you are?
This question is more subtle than it sounds. It;s amazing to me how often I ask people this question and their first response is, "Well, I think I'm perceived as someone who...". I stop them immediately, saying, "I didn't ask you to analyze how you think other people see you. I want to know who you think you are. Taking everyone else in the world out of the equation, including the opinions of your spouse, your family, and your closest friends, how do you perceive yourself?". What follows is often a long period of silence as they struggle to get their self-image into focus. After people think for a while, I can generally extract a straight answer. Without a firm handle on our identity, we may never be able to understand why we gain or lose our Mojo.
The second element is achievement. What have you done lately?
These are the accomplishments that have meaning and impact. If you're a salesperson, this might be landing a big account. If you're a creative type, it could be coming up with a breakthrough idea. But this too is a more subtle question than it sounds because we often underrate or overrate our achievements based on how easy or hard they were to pull off.
The third element is reputation. Who do other people think you are?
What do other people think you've done lately? Unlike the questions about identity and achievement, there's no subtlety here. While identity and achievement are definitions that you develop for yourself, your reputation is a scoreboard kept by others. It's your coworkers, customers, friends (and sometimes strangers who've never met you) grabbing the right to grade your performance and report their opinions to the rest of the world. Although you can't take total control of your reputation, there's a lot you can do to maintain or improve it, which can in turn have an enormous impact on your Mojo.
The fourth element to building Mojo is acceptance. What can you change, and what is beyond your control?
On the surface, acceptance-that is, being realistic about what we cannot change in our lives and accommodating ourselves to those facts-should be the easiest thing to do. It's certainly easier than creating an identity from scratch or rebuilding a reputation. After all, how hard is it to resign yourself to the reality of a situation?
You assess it, take a deep breath (perhaps releasing a tiny sigh of regret), and accept it. And yet acceptance is often one of our greatest challenges. Rather than accept that their manager has authority over their work, some employees constantly fight with their bosses (a strategy that rarely ends well). Rather than deal with the disappointment of getting passed over for a promotion, they'll whine that "it's not fair" to anyone who'll listen (a strategy that rarely enhances their image among their peers). Rather than take a business setback in stride, they'll hunt for scapegoats, laying blame on everyone but themselves (a strategy that rarely teaches them how to avoid future setbacks). When Mojo fades, the initial cause is often failure to accept what is and get on with life.
By understanding the impact and interaction of identity, achievement, reputation, and acceptance, we can begin to alter our own Mojo-both at work and at home.
Marshall's books are available for more information: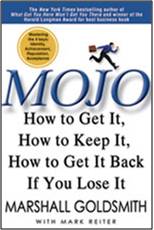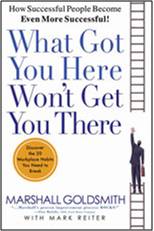 Dr. Marshall Goldsmith can be contacted at:
Marshall Goldsmith
P.O. Box 9710
Rancho Santa Fe, CA 92067-9710
858-759-0950 Tel
858-759-0550 Fax
Marshall@MarshallGoldsmith.Com
www.MarshallGoldsmithLibrary.com
Marshall Goldsmith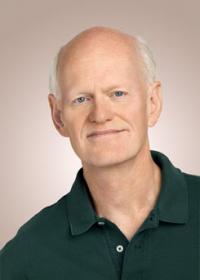 Bio

Dr. Marshall Goldsmith is a world authority in helping successful leaders get even better – by achieving positive, lasting change in behavior: for themselves, their people and their teams. MOJO was released in February 2010. It is a New York Times and Wall Street Journal top ten best-seller - and the Shanghai Daily #1 business book in China. It is already scheduled to be translated into 14 languages.
In November 2009 Dr. Goldsmith was recognized as one of the fifteen most influential business thinkers in the world in the bi-annual study sponsored by The (London) Times and Forbes. The American Management Association named Marshall as one of 50 great thinkers and leaders who have influenced the field of management over the past 80 years. He is one of only two educators who have won the Institute of Management Studies Lifetime Achievement Award. Major business press acknowledgments include: BusinessWeek – most influential practitioners in the history leadership development, Wall Street Journal - top ten executive educators, Forbes - five most-respected executive coaches, Leadership Excellence – top five thinkers on leadership, Economic Times (India) – top CEO coaches of America, Economist (UK) - most credible executive advisors in the new era of business and Fast Company - America's preeminent executive coach.
Dr. Goldsmith's Ph.D. is from UCLA. He teaches executive education at Dartmouth's Tuck School and frequently speaks at leading business schools. He is a Fellow of the National Academy of Human Resources (America's top HR honor) and his work has been recognized by almost every professional organization in his field. In 2006 Alliant International University honored Marshall by naming their schools of business and organizational studies - the Marshall Goldsmith School of Management.
Marshall is one of a select few advisors who have been asked to work with over 120 major CEOs and their management teams. He served on the Board of the Peter Drucker Foundation for ten years. He has been a volunteer teacher for US Army Generals, Navy Admirals, Girl Scout executives, International and American Red Cross leaders – where he was a National Volunteer of the Year.
Marshall is the million-selling author of many books including: What Got You Here Won't Get You There – a New York Times best-seller, Wall Street Journal #1 business book, winner of the Harold Longman Award for Business Book of the Year and top ten best-seller in seven major countries; Succession: Are You Ready? – a WSJ best-seller; The Leader of the Future -a BusinessWeek best-seller, The Organization of the Future 2 - Choice Award (top academic business books) 2009; and Coaching for Leadership. Over three hundred of his articles, interviews, columns and videos are available for viewing and sharing online (for no charge) at www.MarshallGoldsmithLibrary.com. Visitors to this site have come from 195 countries and have viewed, read, listened to, downloaded or shared resources over 4.4 million times. He has regular blogs at www.HBR.org, www.BusinessWeek.com and www.HuffingtonPost.com.