Selecting a Life Long Partner
Questions to ask Yourself and Your Significant Other Before Committing to a Life-long Partnership
Questions contributed by Susan Piver on May 18, 2004
1. Where is our home? Describe its location.
2. Do we keep our money separately or together?
3. How ambitious am I? How ambitious are you? Is each comfortable with the other's level of ambition?
4. Am I comfortable giving and receiving love, sexually? Am I comfortable giving and receiving lust?
5. Do we each feel comfortable about our current levels of fitness and health? Are there any areas (weight control, cholesterol levels, muscle tone, flexibility) that are of concern to one or both of us? About our self? About the other?
6. What is your current relationship to my family? Do you like this relationship? Are you close? Do you desire more or less closeness? Do they desire more closeness from you? Are you comfortable with my parents, siblings?
7. Will we have children together? If so, when?
8. What will we teach our children about religion? God? Suffering? Birth? Death?
9. Do I appreciate/resent the way my partner interacts with my friends? Of my existing friendships, do any seem particularly wonderful or threatening to my partner?
10. Do we share a religion? Do we belong to a church, synagogue, mosque or temple? More than one? If not, would our relationship benefit from such an affiliation?
Susan Piver can be contacted through her website:

Susan Piver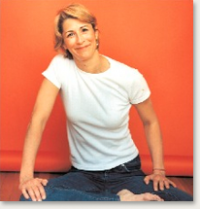 Bio

Susan is the New York Times bestselling author of The Hard Questions series, books that help explore life transitions. She is the founder and creative director of Padma Media, a publishing company that creates special book packages for bestselling authors. She has worked with Andrew Weil, M.D., Rodney Yee, Baron Baptiste, Mark Hyman, M.D., and others. Susan is frequently featured in the media, including appearances on Oprah, Today, CNN, CBS Early Show, and in USA Today, the Wall Street Journal, Time, Money, and others. She contributes articles on spirituality, Buddhism, and relationships to national publications.
Homepage
http://www.susanpiver.com/