On April 19, 2004 Polly Young-Eisendrath, PhD. suggested the following questions when suffering:
Can you stop in the middle of an argument with a spouse or child or parent and ask yourself -- just what am I feeling and thinking?
Can you see how your feelings and thoughts and body sensations produce a kind of drive or charge that seems to push you impulsively forward?
Can you stop mid-stream and begin to see your subjective experience as different from your actions so that you can feel what's going on subjectively while acting objectively in a manner that is more flexible?
Can you remind yourself that you are the only person that you control (as poorly as you might do that)?
Can you remember that every pain and humiliation and loss has brought with it many other experiences, and that all of these have continued to change and develop?
Contact information:
Polly Young-Eisendrath, Ph.D
195 Calais Road
Worcester, VT 05682
http://www.young-eisendrath.com
Polly Young-Eisendrath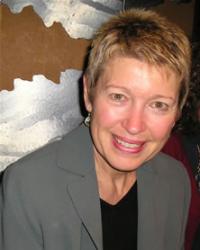 Bio

Polly Young-Eisendrath, Ph.D., is a psychologist and Jungian psychoanalyst practicing in Burlington, Vermont where she is also Clinical Associate Professor of Psychiatry at the University of Vermont Medical College. She has published ten books and many chapters and articles on psychotherapy, women's development, couples therapy, spirituality, resilience and Jung's psychology.
Homepage
http://www.young-eisendrath.com