Professional Services Marketing
Questions for Professional Services Marketing
Questions contributed by Mike Schultz on April 17, 2010
QFL: What are your primary questions that drive/ fuel your interest in business, and marketing in particular?
Schultz:
How do people make decisions?
Why do they buy?
How does persuasion work?
What's new?
What's next?
QFL: What were the primary questions that you asked yourself when writing Professional Services Marketing: How the Best Firms Build Premier Brands, Thriving Lead Generation Engines, and Cultures of Business Development Success?
Schultz:
What does it really take to market professional services?
How can marketing make a business difference?
How can I help people avoid the mistakes so commonly made in the marketing of professional services?
QFL: What are the primary questions that an individual, or organization, should ask for successfully marketing their professional services?
Schultz:
What will it really take to reach our goals?
What are we missing?
What have other people done that has been successful?
What has no one done that we should try because no one has done it?
Where do we have blinders on and how can we get them off?
QFL: What are the primary questions that an individual, or organization, should ask for creating and implementing a successful marketing plan?
Schultz:
What will it really take for our business to be successful, and how can marketing support it?
Are we prepared to fail before we succeed?
Will we implement as well as we plan?
Will we plan before we implement?
QFL: What are your primary questions for leading and growing the Wellesley Hills Group and RainToday.Com?
How can we provide the most value in the market?
How can we be the best we can be?
How can we get more done in less time with limited resources, and succeed where others haven't?
Mike Schultz can be contacted at:

Mike Schultz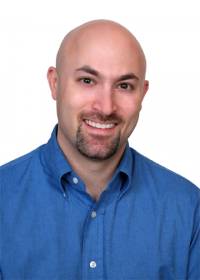 Bio

President of RAIN Group, Mike Schultz is world-renowned as a consultant and expert in sales performance improvement, and co-author of the books Professional Services Marketing (Wiley, 2009) and the forthcoming Rainmaking Conversations: How to Influence, Persuade, and Succeed in Any Situation (Wiley, 2011). Mike has worked with organizations such as Monitor Group, American Management Association, Instron, Ameresco, Pegasystems, Fidelity Investments, Ryder, Quintiles, Roche, Navigant Consulting, Bank of America, Mellon Bank, IDC Research, and dozens of others to improve sales performance and develop rainmakers.
As a sales leader himself, Mike oversaw a sales force at a leading business-to-business company, engineering growth in his division by 800% in a four year period while increasing margins significantly. Mike has also sold millions of dollars of products and services to companies across industries and of various sizes.
Mike is Publisher of RainToday.com, the world's largest publication (83,000 subscribers) and membership site for insight, advice, and tools for selling complex products and services, and he is on the faculty in the marketing department at Babson College. RainToday.com was borne out of Wellesley Hills Group, Mike's first entrepreneurial venture, which enjoyed rapid growth and was listed in Inc. magazine's list of fastest growing companies in the country.
News outlets such as Business Week, Inc. Magazine, MSNBC, and others have featured Mike's original articles and white papers, and frequently quote him as an expert. Mike's most recent research work includes Rainmaking Conversations, Making Lead Generation Work, and How Clients Buy.
Along with Professional Services Marketing and Rainmaking Conversations, Mike has written over 140 articles, case studies, research reports, books, and other publications in the areas of selling and marketing, writes for the Rainmaker Blog, and produces RainToday's popular podcast series.
Mike is a graduate of Brandeis University in Waltham, MA with a B.A. in American Studies, and holds an M.B.A. from the F.W. Olin Graduate School of Business at Babson College. Mike also enjoys fly fishing and golf, and actively studies and teaches the traditional martial arts of Seirenkai Karate and Jujitsu, holding the ranks of third degree black belt and Sensei. He lives on a lake west of Boston.
Homepage
http://www.raingroup.com/