Helping service organizations improve their sales & marketing
Submitted by
John Doerr
on Wed, 11/16/2011 - 7:59am
QuestionForLiving interview with John Doerr, November 10, 2011 regarding his questions for helping service organizations improve their sales & marketing.
QuestionsForLiving: What are your primary questions that drive/ fuel your interest in business, and marketing in particular?
John Doerr: First of all, it is important to place my drive to be in marketing in the proper perspective. I started out as a political science major with plans to get into law. The marketing thing came as an expedient way to get a job in the midst of a huge recession (sound familiar?). But the transition came easily as marketing did satisfy my creative interests and the psychological side of selling and marketing very much connected to my early interest in law. So now that I have been doing this sales and marketing "stuff' for thirty years, I am still constantly asking
Why do people buy?
How do buyers perceive and understand the value of what they are buying?
What is the best way to portray that value?
What is the role of the salesperson in this dynamic?
How do you maintain the balance between needing to win the sale and truly having the interest of the buyer at heart? In other words, does the buyer really need what you are selling?
QFL: What were your primary questions that started you on your life's journey toward consulting and teaching to service companies / providers?
Doerr: Since my early twenties, I have managed people from small departments to larger divisions to entire companies. One of my great pleasures was to help a younger manager grow into being a leader through coaching and pushing them to places they may not have thought they could get. Over the years, I have kept in touch in people who worked with/for me who have gone on to great achievements. In essence, the consulting and teaching is just an ongoing extension of what I always was doing. My questions are not necessarily, around the specifics of working with service providers, but working with people in general.
How can I help someone realize their greater potential?
What do I have to offer that is of value to someone else?
How do I open someone's eyes to the possibilities?
What will be memorable?
QFL: What are the core questions which you ask yourself when writing and teaching the concepts within your books, Professional Services Marketing and Rainmaking Conversations?
Doerr: The task of writing is an extension of the teaching and consulting. The major difference is the lack of immediate reaction to how you are approaching the delivery of the information. I would assume the questions are very much the same for all authors.
What do I have to write that is worthwhile?
How do I connect with the reader through the words on the page?
Would I want to reads this book? (The good news is I have enjoyed reading my own works, so I guess that question was answered).
Will I contribute to the greater font of knowledge?
QFL: What are the primary questions that you ask yourself for providing a high quality and effective consulting experience?
Doerr: Again, these all tie back to my belief and passion for making a difference and being memorable. Of course, the best consultants are also paranoid perfectionists.
Am I providing value?
Am I solving the right problems?
Am I helping my clients achieve their dreams and goals?
Will I leave the client in better shape than I found them? (With attribution to Paige Arnof-Fenn for that great question.)
Am I willing to ask those tough questions that may get me fired, but ask them in a way that I won't? (Providing the best value.)
QFL: What questions would you suggest that marketing and service professionals ask themselves to improve their firm's marketing and sales performance?
Doerr: The big problem in lumping sales and marketing people together in this question is that Sales People are from Mars and Marketing People are from Venus. They should be able to work hand in hand, but in so many companies they do not. Their rhythms are different. Their goals are different. Their measurement of success is different. So what must they ask?
Do I wake up every morning excited about finding the next opportunity to help a new client?
Do I really know what my clients/customers value?
Do I know how to convey that value to them in a sincere and distinct manner?
Am I committed to doing the hard things to make my marketing and sales efforts a success?
Do I know what my best targets are?
Do I know how to take the "should dos" to "will dos" in a consistent, professional manner?
Do I know what success looks like for my colleagues in sales/marketing?
QFL: Independent of the work environment, what questions do you believe that people should /could ask themselves to make our world a happier and healthier place to live?
Doerr: To put this all in context, you must first understand that I come from a large family who enjoys spending time with each other. You can imagine that as six brothers and sisters turns into brothers and sisters-in-laws, nieces and nephews, cousins, and grandchildren, and so on, that the dynamics become complex. Yet in spite of distance and new personalities and normal drama, we still very much enjoy each others' company and spend a great deal of time together. Perhaps, what has allowed us to do is based on what we ask ourselves all the time.
Do I seek first to understand before I condemn another person, idea, or belief?
Do I see when the greater good is more important than what I want?
How can I help?
And perhaps, the most important of all questions:
- John
John Doerr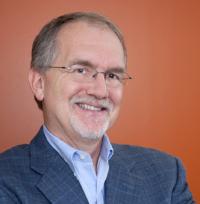 Bio

As Co-President of RAIN Group, John Doerr draws upon an extensive career in business leadership which has included senior executive management, business development and marketing, and product and service development.
Co-author of the books Professional Services Marketing (Wiley, 2009) and Wall Street Journal bestseller Rainmaking Conversations: Influence, Persuade, and Sell in Any Situation (Wiley, 2011), John also provides executive and business development coaching for sales professionals, sales leaders, and business executives.
John has coached thousands of sales professionals, helping them master the complex sale through in-house training and public presentations, both domestically and abroad. He has worked with organizations such as PRTM, London Business School, BDO Dunwoody, DHL, Informatica, and dozens of others to improve sales performance.
John speaks on the subject of selling and marketing for clients and conferences throughout the world, and is a frequent guest lecturer at Bentley University and Babson College. John's first entrepreneurial venture, Wellesley Hills Group, was listed in Inc. Magazine's list of fastest growing companies in the country. John also served as Senior Vice President of Sales at a $300 million company selling complex products and services. Under his tenure, John engineered massive improvements in sales performance. As a leader and rainmaker, John himself has sold millions of dollars of complex products and services to the world's most prestigious organizations.
John's international experience includes Brussels, Belgium, where he was President of Management Centre Europe, the largest pan-European management development and training services firm in Europe. In just three years, John re-organized his direct sales force and grew direct sales revenue by 400%. In addition, he has consulted and spoken at numerous events in Europe including a three year run as chair of Management Center Turkiye's Human Resources Conferences in Istanbul.
John holds an MBA, magna cum laude, from the Graduate School of Management at Boston University, and an AB, summa cum laude, Phi Beta Kappa, from Boston College. Two nights a week, he can be found skying (well, reaching with great success and aplomb) for rebounds on the basketball court with Over the Hill Basketball, Inc.
Homepage
http://www.RAINgroup.com