Questions for Interactive Media & Web Design
QuestionsForLiving interview with Harry Bartlett contributed on December 12th, 2011.
QuestionsForLiving: What are your primary questions that started you on your life's journey toward developing multimedia and interactive communications?
Harry Bartlett: When I was in 4th grade I helped make a darkroom in our attic at home. I remember using vinegar for stop bath, mixing powder chemicals, the red light and the enlarger. Seeing the image appear in the tray was an exciting and profound experience. I think this led to the basic question I have had ever since - 'this is what I want to do, can it be a way of life for me?'.
Otherwise as my interests in art, design and photography grew from my teen years through art school, my interests were driven by questions like:
What kind of experiences can I create with this medium?
How powerful can they be?
What can they reveal about the world around me?
Can being a designer or photographer be meaningful, expressive and a way of life?
QFL: What are your primary questions that drive / fuel your interest in web design?
Bartlett: When I first started to design for the web in the 90's I remember thinking - this is really interesting, all these different disciplines and aspects - design, technology, business, community, culture - crammed into a 800 x 600 pixel screen. This led to questions like:
What goes into designing for the web, how complicated is it and how hard will it be to create great online experiences?
How can a new medium like the web impact people's lives artistically, socially and economically?
What's different about this medium and how does it integrate other disciplines like technology and marketing?
How much fun and how fulfilling both personally and financially will this new medium be?
Would it be possible to create a web business and will it provide a meaningful lifestyle?
QFL: What are the primary questions that you ask yourself for designing and building unique websites?
Bartlett: Since there are so many aspects to the web as a design medium, most sites are overly busy and complicated leading to a poor user experience. The challenges center around how to keep sites simple, allowing the content to shine through as well as how to make sites interactive and foster community.
We often ask ourselves:
What is the essence of the brand and how best should that be communicated overall and within each page?
How can we minimize the visual architecture, keeping the overall design simple and clean, allowing the content to stand out over everything else?
How can we minimize the navigation and other controls so they don't overpower the page?
How can we avoid 'brochure-ware', increase repeat visits and make content more interactive?
And ultimately, how can we create a community through self generated content and successfully integrating with other social media communities?
This last question was especially pertinent when we designed the Questions For Living site.
QFL: What are your primary questions for running an economically and environmentally sustainable business?
Bartlett: After reaching middle age, I feel that I'm falling into the classic personal and moral conundrums that affect many people, which have led to a slew of new questions:
Have I lived up to my potential with my career or could I take it a lot farther?
If I did take more professional risks would it be worth it?
Is it possible to support a family, run a business, pay employees well and be a sustainable, ethical person?
Does operating a business sustainably have to be more expensive than doing business as usual?
Am I a part of the problem or the solution?
QFL: What questions do you ask to find a balance between your revenue generating activities such as Bartlett Interactive and environmental / philanthropic activities?
Bartlett: I think the non profit work I do benefits my commercial business. That's not why I do it but I think everything feeds everything else and as long as it is positive, there will be rewards.
Often though I grapple with how to divide my time - how much NFP work is too much, how much is not enough?
Am I really making a difference with the non profit I started?
Am I too fragmented, would I be more effective focusing on less?
How much time should I spend on personal art and music projects?
I ask these questions often.
QFL: Independent of the work environment, what questions do you believe that people should/could ask themselves to make our world a happier and healthier place?
I think these questions are very apparent but the answers are elusive. These questions include:
Is our society and personal lifestyle sustainable or are we destroying the environment that which created us?
Is it ethical for us to force plant and animal species into extinction in our pursuit of material wealth?
Is raising animals in captivity, often in inhumane conditions, solely for the purpose of our consumption ethical?
Where do I find happiness, fulfillment and satisfaction in my life and am I focused on increasing these aspects or am I distracted by things which make the quality of my life worse?
Harry Bartlett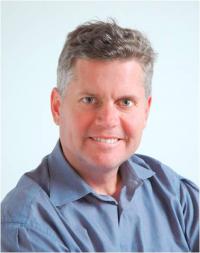 Bio

Harry started Bartlett Interactive in 1998 and has spent the last 11 years specializing in Interactive design, development and Internet marketing. Harry focuses on creating well designed web sites that utilize the latest Internet marketing tools and technologies. Along with starting Bartlett Interactive, Harry was a co-founder of the interactive design studios Cadent.com and Satoria Interactive. Previous to these firms Harry was a multi-image designer at two Boston design studios (C Squared and Business Graphics) working on projects for clients such as Digital, Polaroid and Lotus as well as a photographer shooting for clients such as IBM, Hill Holliday and Reebok. Harry is also the founder of the non-profit ConcordConserves.org, an online environmental community. He is a member of the American Institute of Graphic Arts, the Massachusetts Innovation Technology Exchange and the Responsible Business Association. Harry received a BFA from the Rhode Island School of Design in 1984.
Homepage
http://www.bartlettinteractive.com/